Becoming a freelancer seriously
Freelancing is a serious business. To set the record straight- I owe a lot to freelancing. It has made me a better person especially on the personal ground.
First thing's first When I started freelancing I had no clue what I was doing. This led me to make a lot of mistakes early on. I did have a lot of criticism of course (like you are spending 4 hours doing nothing worthy or there are a lot of grammatical mistakes or my work is not original) and to be very honest it does affect me but unless you move on, the place where you are in the place where you will always be. So it's better to chuck it off.
I am a freelancer. This does not mean I will work for free. I have bills and aspirations just like you. I am equally answerable to my family about my work.
So If you're good at something, never do it for free.
Freelancing is the best first step you can take towards being an entrepreneur in my opinion.
It's sort of like college for entrepreneurs.
Remember, regardless of how much you learn, you will never know everything. Before you get swept away with visions of working on the beach, do your research.
Know what you're getting into. Don't expect things to happen. It's better to be surprised than to be disappointed.
It's highly important to Choose and create a circle of proper advisors around you.
Do not discuss your project with your relatives, neighbors, friends' friends, pastor, or even husbands, they would always demotivate you.
So just stay true to yourself and your craft.
If you're an online worker, things get even trickier. Working from the comfort of your home is a perk if you ask anyone, but it also offers more distractions an average woman can bear.
Husband, toddler, family members, increasingly attractive household chores – you name it. When you add the fact that it's Monday, chances are you'll be all over the place – anywhere except on the task.
To avoid this you need a sharp focus and a clear idea of your goals and a personal brand.
When it comes to freelancing your reputation is everything. There are three responses to a piece of design Yes, No and Wao.
Wao is the one to aim for.
Your brand portrays to your clients who you are, what you stand for and what sets you apart from other freelancers. Another way to think of it would be what you're known for or what you'd like to be known for. And a personal brand is one of the most critical things to have in a competitive industry where reputations are built and destroyed by what you are known for, rather than how you do it.
The number one question I always get is, how it is to be a freelancer?
It's not easy, and it takes a lot of work, which is not what people usually want to hear.
How did you get started making this beautiful garden?" "How did you guys manage to remodel this whole house by yourselves?" "How on earth did you manage to raise a child all at once?"
If you expect any of those questions to end with anything other than a lot of hard work and dedication, people would laugh at you. A house doesn't rebuild itself overnight, children don't grow up in hours, and gardens don't get planted and bloom in mere minutes.
Neither does a freelance career.
​I think people are disappointed when I tell them that writing freelance isn't magic and unicorns. It is full of taking hours of thankless work, practicing your craft, reading, getting better at writing and editing, reading, brushing up on basic grammar, writing more, reading, and taking less than stellar jobs so you can get some reviews from clients. It takes some not-getting-paid jobs and learning from your mistakes. It takes blood and tears and sweat.
But recently I see a lot of Larger companies take freelancers for special projects having niche skills so that they are relieved of the burden of finding out talent. So the good news is you have plenty of options, and with the right skills you can carve out a nice little niche for yourself.
Like a friend of mine who was working with a company in Delhi still works for them remotely from Raipur, even after getting married and changing cities. So freelancers do have a lot of opportunities no matter where they are from  you just need to master your skill. But honestly, it sucks (you can ask her) and let's just leave that discussion for the last part.
So if you are looking to start a freelance career, here are some things you should expect and focus on
Getting Reviews
Finding potential clients can be difficult, but by signing up for freelance sites like Guru, UpWork, or Freelancer, you can probably get a few gigs without much effort. But Once you have a few positive reviews from clients, it will help you get more quickly.
Contact, Contact, Contact
Send your resume to everyone you can think of. Blogs, magazines, big companies, wedding sites, conventions, and anyone else who might need your services. This cold calling is like a job in itself, but it can be worth it for that one big gig to get your foot in the door and start a blog, please. It helps in the long run, trust me.
There is a hell lot of competition
When it comes to freelancing, the world becomes an oyster and you are competing with thousands of developers worldwide. Companies can very well hire a freelance programmer who can do the same job at a much lower price. Also, the technology changes can be quite disruptive and a freelance techie not updated as per the times is no less than an outdated dinosaur. So there's this great risk of you ending up being an easily replaceable commodity.
This brings us to the million-dollar question, How do I become a successful freelance programmer?
Here are some ways to carve a unique niche for yourself and be a successful freelance programmer.
Don't quit your day job while starting. Quitting your day job to pursue your dream can be exhilarating — or terrifying. What might appear heroic or glamorous might soon turn into ashes in your mouth when the stakes go wrong. Besides the financial pressure, the pressure of the society to maintain a certain lifestyle brings us to the breakdown stage far sooner than expected when things don't work out as planned.
Besides, there are several important skills you can cultivate while working with a company. You will learn how the business side of how a development company operates, you will have time to build on the skills which you lack, you will learn to work with clients from diverse geographies and cultures. You can build up some savings which you will need when making the move to freelancing.
Think local, it's important
Yes, we are in the hyper-connected world of remote development, offshore development, nearshore development, and Zoom meetings, but most businesses still prefer working with someone who can walk in for a face-to-face meeting.
Join your local networking events and Meetups. This is a great way to pitch your services to reach out to multiple people. Develop partnerships with designers and agencies.
Go Deep Not Wide (Be so fucking good that no one can ignore you)
To have the superpower of earning hundreds of rupees per hour, you first need to invest a serious amount of time in learning about your skill. (No, you won't become a freelancer over the weekend).
While a broad knowledge is good, if you focus first on developing a deep knowledge of one or two areas, you will find the others come easier.
For example, in the case of a writer, even if you are writing in the same language every day, you will not get better without making a conscious effort to learn. Learning a broad range of languages gives you flexibility, but you can only optimize your craft well by deepening your knowledge.
Chances are if you're a freelancer, you aspire to do stuff completely on your own.
And I applaud you for that.
But freelancing is a hamster wheel. You're spinning the wheel a ton, handing in a freelance project after freelance project, but it's not doing anything to get you closer to what you want.
That's because you have no time to build a business — you're too busy building it for other people.
Let's face it — you're a slave as a freelancer.
Like I said before, as a freelancer you're stuck between cubicle life and the flat-out entrepreneur world. This means you're closer to being an entrepreneur than you would be if you still worked a 9–5 job.
Freelancing is the single easiest way to start a new business
Entrepreneurs use money to build a business bigger than themselves. Entrepreneurs make money when they sleep. Entrepreneurs focus on growth and on scaling the systems that they build. The more, the better.
Travis doesn't drive the Uber that picks you up, Sheryl doesn't do any coding and Warren Buffett can't work with every investment, every day. They need someone to do their work. Be that someone.
If you're a freelancer, freelance. Figure out how to do the best work in your field, the best work for the right clients. You're a freelance for hire, and you need to focus on your reputation and the flow of business because your work is always going to be your work.
Freelancers get ahead by becoming more in demand, by charging more (and being worth it). They get ahead by being more connected, smarter, more effective.
If you're an entrepreneur, don't hire yourself. Build a business that works, that thrives with or without you. It might not be good for your ego, but it will be good for your bank account.
Find a mentor
I don't know how anyone survives without a mentor. By mentor, I mean someone in your field who sees your success as an extension of his own and does everything possible to propel you forward just like Mr. Kuldeep Pisda at HappyChases.
Someone who inexplicably has your back in any situation and is always willing to take a break from his or her stuff to deal with your stuff. This person is an equal parts life coach, cheerleader, editor, colleague, and friend.
When this person offers advice or work opportunities, pursue those opportunities with everything you've got. Show mentors that you're invested, and they'll invest in you, too.
You can also Create Freelance profiles on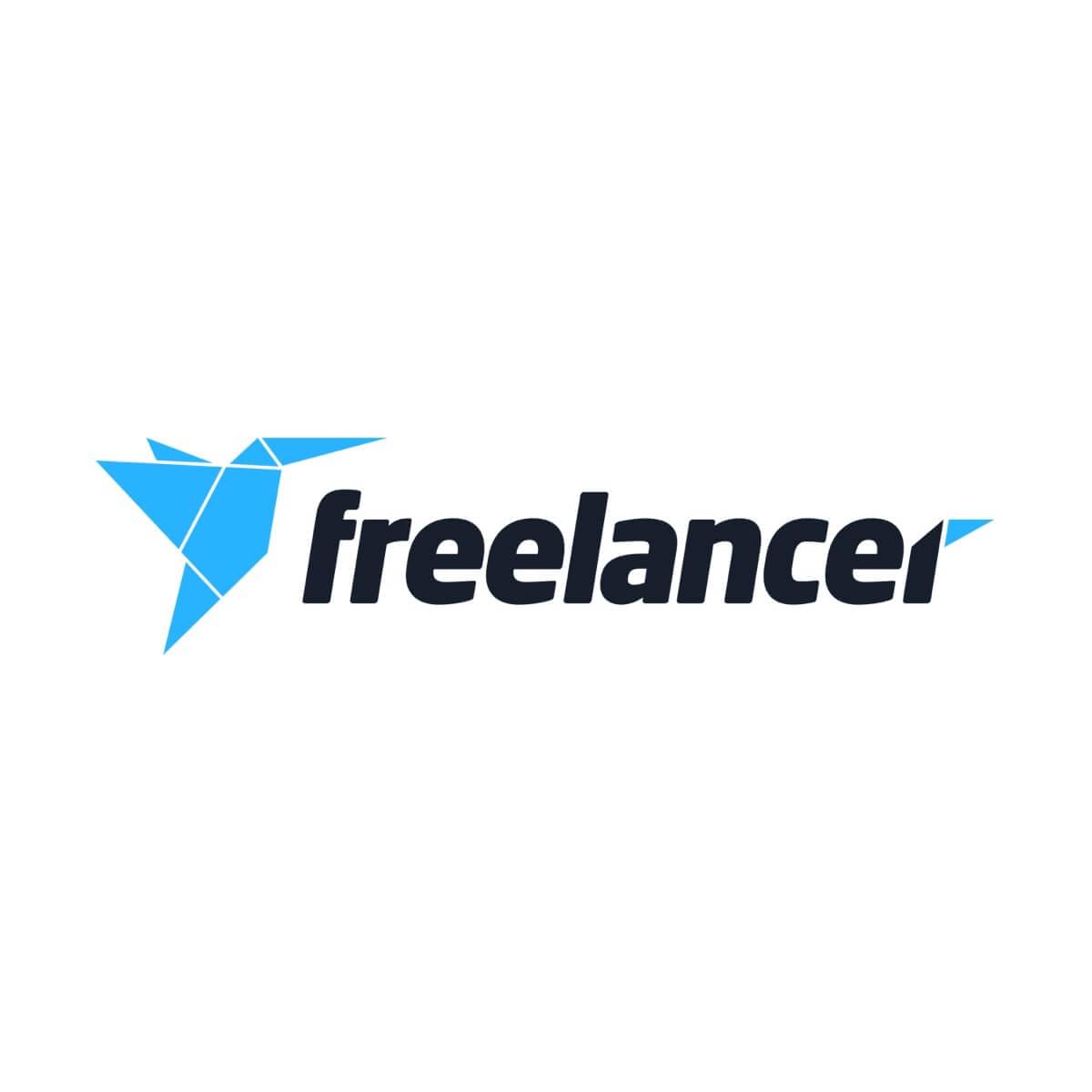 You can also google the type of work you want in a specific industry
Still, I do feel from my experience freelancing sometimes sucks. Here is how and it will help you to avoid them
Finding clients is a pain in the bum and clients can drop you at any time. It takes some skill to be able to detect good and bad clients.
Negotiating pay, discussing scope creep and conducting interviews are all unpleasant conversations.
And the bad news is that they are more frequent when freelancing because you have to do it with every single client, rather than just one employer!
The good news is that it gets easier with time, and you'll begin to learn methods to deal with these tricky conversations or to avoid them happening altogether.
How you do is up to you
This is a scary time and as an entrepreneur, nothing is guaranteed. So, that means it's all about making a step ahead. So,
What's stopping you from starting your agency? What's stopping you from REALLY taking that next step and traveling to entrepreneur-land?
I wouldn't be who I am without freelancing, but we humans need to keep evolving. Freelancing was just a stepping stone for me to something bigger.
I hope you are staying safe and healthy!! (And are not too bored.)
---
Share your articles
Let's Grow Together