10 Books To Read For Better Head Space
So the other day I was watching Mean Girls and couldn't stop relating to Tina Fey. I mean how many of you have ever felt personally victimized by your mental health struggles? I imagine a lot of virtual hands going up right now.
What's the point in showering or getting dressed? Why should I bother shaving or putting on makeup? Does it even matter whether or not I eat well, or exercise, or stick to a sleeping schedule?"
This type of inner dialogue is common right now, and I understand the sentiment. This pandemic is taking a toll on my mental health. But if it sounds familiar to you, be careful.
Why? Because these foundational actions prime you for the day ahead: for how you feel, how you think, and all of your further actions. And when you let your foundation slide, it's easy to drag your whole self down with it.
I struggle with anxiety, obsessive-compulsive disorder (thanks to my kid), and have suffered bouts of depression. Most of the time, it's a daily struggle to not let my mind and my thoughts get the very best of me. I'm also aware of the giant universal lie that we let our mental illnesses feed us: we are completely alone, nobody else in the world has ever felt like we do, and—my personal favorite—everybody else has everything all figured out. But not one of these things is true.
I know I have issues. I'm just not clear on what the issues are.
Remember what our teachers told us and reminded us to do with our school work?
Cite your sources. Whether it's for a presentation PowerPoint, an essay, or anything else, you have to cite your sources that you used to prove many points in your work.
In power points, you cite your sources on one of the final slides. And on essays or other literary forms of work, you add the sources at the bottom or where asked/recommended by your teacher or professor.
Seeking up either through books, online or specialized professionals like therapists, counselors; is nothing to be ashamed of. No matter what society continues to view as taboo and shameful, seek help anyway.
You will save your own life by seeking help. Accepting your true self is always going to get you closer to happiness than anything else will.
So next time any situation comes along, ask yourself "how should I handle this?" And other times ask yourself "how have I handled previous situations: with logic or emotion?"
If you, or your loved ones, have a mental health-related issue, you'd know that dealing with it is a full-time task. It's daunting actually, and you have to keep a check on them regularly.
So Who's ready to curl up with a good book and call off work for a mental health day? Well, that last part may not be possible but, if you're fantasizing about sprawling out on the couch with a few good reads this weekend, here are my top ten suggestions.
A long time ago I learned that my mind tells me I'm "special" and nobody understands what I'm going through. Then, I started seeing other people who had been through worse than I'd been through, but they were thriving. How'd they pulled that off?
Sharing new insights from her landmark research on GRIT, Angela explains why talent is not a guarantor of success. Rather, other factors can be even more crucial, such as identifying our passions, effort, and following through on our commitments. This is a personal favorite of mine and I cannot recommend it highly enough.
Well, in this bestselling book Grit, Angela Duckworth explains how to develop the ability to not only build you through difficult situations but to use these challenges in your life to your advantage. This is not only a must-read to see how adversity is one of the best things to happen to you, and it even gives great tips for how to teach your children to thrive as well.
This book came at the perfect time for me when I was facing a lot of obstacles in my life, but it would have been great to read after Grit. Ryan Holiday is a modern-day philosopher who subscribes to the philosophy of the ancient Stoics. He's a bestselling author, and I became obsessed with his books this year. The Obstacle is the Way is by far my favorite one. The holiday is an avid reader, and aside from philosophy, he loves reading biographies, so this book is all about people throughout history who have turned obstacles into tools for their success. He discusses everyone from Abraham Lincoln, to incredible athletes and more.
With over thirty million copies sold The 7 Habits is arguably the most successful self-help book in existence! The first three habits relate to moving from dependence to independence (i.e., self-mastery):
Be proactive
Begin with the end in mind and
Put first things first. The next three habits talk about Interdependence (e.g., working with others)
Think win-win
Seek first to understand, then be understood
Synergise. The final habit is all about continuous improvement
Sharpen the saw.
See, to learn more you have to grab this book as soon as possible.
Reading The Four Tendencies is a great way to better understand your personality type, build your self-awareness, and understand why you act in certain circumstances and not in others. What is different about this book, compared to others is that it tells us that we have different personality profiles. Four Tendencies (Upholder, Obliger, Rebel, and Questioner) are based on how we respond to expectations (our own and others).  This helps us to Learn the four hidden personality types and to understand yourself better, and also how to influence others more effectively. A must-read.
I would not lie but I was forced to read this. The best decision still. Even Joyce Marter, a therapist, and owner of the counseling practice Urban Balance has recommended this book to countless clients with ADHD. She worked with one client in particular who spent many years undiagnosed and labeled as lazy, unreliable, and underachieving. In addition to ADHD, he also struggled with low self-esteem and depression.
This book, along with therapy and medication, helped him heal his depression, feel better about himself, improve his relationship with his longtime girlfriend, and find a career that suits his strengths. The case examples and practical suggestions [in the book] were normalizing, validating, and structuring in developing a new way of managing his time, possessions, and even his relationships.
The subtitle of this book provides great insight into the heart of the book: How to stop worrying, relieve anxiety, and eliminate negative thinking. "Declutter Your Mind" is a book that is very hands-on with its reader and full of various exercises to engage your mindset. You will learn the causes of mental clutter, how to change negative thoughts to positive ones, strategies to help with rocky relationships, how to identify what's important to you, the importance of meditation, how to goal set, and much more.
If you're feeling overwhelmed with stress, worry, or anxiety, this powerful book will do its part in offering various techniques, tips, and tricks to cope with an overactive mind. Reviewers consistently note how much they enjoy the actionable exercises in the book and that the co-authors offer more than a sermon on the importance of living mindfully and in the moment.
This is probably one of the best books about anxiety out there, and I know that because of how uncomfortable it made me. Reading First, We Make the Beast Beautiful is like a session with a tough therapist who won't let you run away from your problems any further. Sometimes we have to confront ourselves and our issues, even when it's uncomfortable.
The author of this amazing book is a neurologist who works with people who are suffering from brain issues. This is an entirely fascinating book, a set of case investigations by the Author.
The cases are fascinating. The way he composes about the people involved is charming. It's neither clinical nor judgemental. It's exciting to see someone who understands a lot of hard-line science write about these cases in terms that appear to be more adapted to someone who would be a philosopher or a spiritualist.
This book is actually about you—your choices, your future, and your potential to make a huge difference in whatever field you choose.
Linchpins are the essential building blocks of great organizations. They may not be famous but they're indispensable. And in today's world, they get the best jobs and the most freedom.
As Godin writes, "Every day I meet people who have so much to give but have been bullied enough or frightened enough to hold it back. It's time to stop complying with the system and draw your map. You have brilliance in you, your contribution is essential, and the art you create is precious. Only you can do it, and you must."
Harris is probably the most visible proponent of something called ACT or Acceptance and Commitment Therapy. ACT is a relatively new form of therapy that argues that the key to dealing with depression, anxiety, or addiction is to not necessarily to remove bad feelings, but rather to developmental tools and habits to simply weather them more effectively. Where  CBT is focused on channeling pain and suffering into more productive interpretations and actions, ACT just says fuck it, bad feelings are bad feelings and they don't necessarily have to mean anything at all if we don't let them.
To me, ACT is one of many more recent developments in psychology that incorporates some of the benefits of mindfulness, with a zest of eastern philosophy thrown in.
The Happiness Trap is also one of the most approachable and enjoyable psychs that read out there. The writing is clear and fun, and the exercises are engaging. In my opinion, the best pop psychology books bring some humor and humanity to the subject, and this is one of the few books that pull that off well.
---
Books give me hope and fill me with enchantment. Mm, there's nothing like the feeling of triumph when I reach the end of a good book.
Books allow us to see through the eyes of others, experience life far removed, travel to wondrous places both real and make-believe, live in the past or the future. Education, history, biography. Nonfiction, memoir, fantasy, and fiction.
We all have those tough times in our life when it truly feels that we wouldn't be able to keep it together anymore. While we often hear mental health is as important as our physical health, there is hardly any advice or guidance on how to take care of one's mind. Thankfully, some books can help you out.
Stop worrying, start reading.
And Make sure you love yourself first before you love others.
Pro Tip: Reading itself has been proven to relax the mind and keep anxiety at bay. Why wait, read away your worries! ❤️
---
If you are an entrepreneur, we just launched a magazine just for you.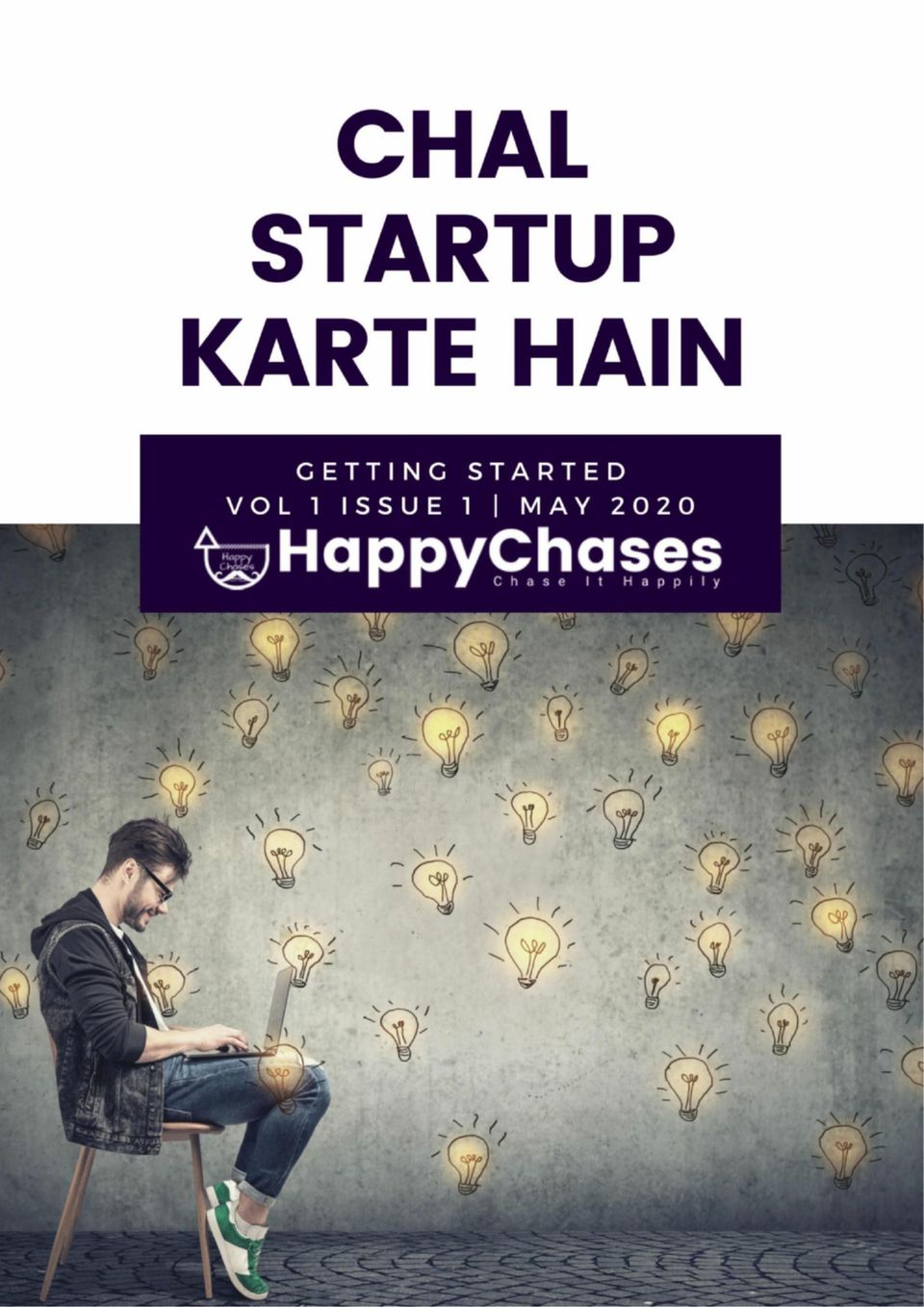 And on welcome offer we are giving our first 50 readers to get it for free.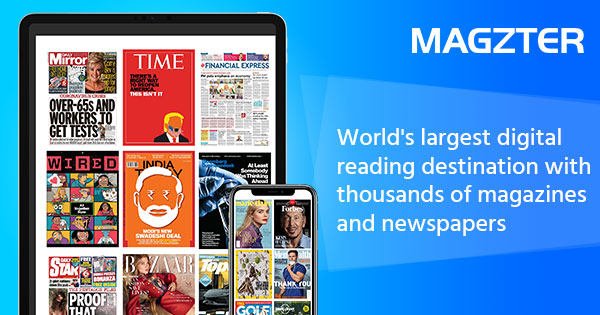 Click the above link and enter: WELCOMEFIRST50
If you haven't subscribed yet, consider subscribing. We write content that will help you in your career, personal growth, financial management and mental health.